I've been meaning to thank a couple of wonderful bloggers who nominated me recently for the Versatile Blogger Asxward. Since I slacked on doing that, I thought today would be a perfect time to catch up on some blog business! So first, I am so happy to announce that Jules from
A Little Bite of Life
, asked me to be her
Firecracker Queen
this week.
I was incredibly flattered and happy to join the list of wonderful women she's highlighted so far. So check out
my feature
on her blog, and don't forget to check out the other queens while you're there! Hopefully you'll get to know me a little better :)
Jules is a very sweet gal with a great blog that's definitely worth taking a look at. Between her great recipes, awesome giveaways, and the feature called "Wine Wednesdays," you can't go wrong. And, I have to say, if she knocked on my door asking to be besties, I'd welcome her with open arms to share a cup of tea (or
glass of wine!
).
Second, I want to say a big thank you to the lovely ladies at
I Need a Playdate
and
Insantiy is Not an Option
for the award! Check out my fun facts and the blogs I've recommended in the past
here
.
And finally, I am so happy to announce that I'm going to be part of
Blog Bash 2011
June 22 - 26!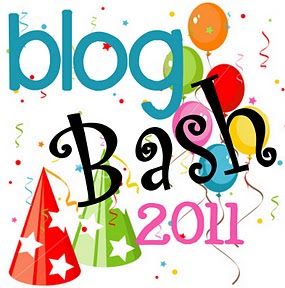 I need to get busy on finding something for my giveaway, but I'm really excited about it. It will be the Spaghetti Westerner's first giveaway! Any ideas or things you'd like to win?? Shops you love that you'd like to see featured?